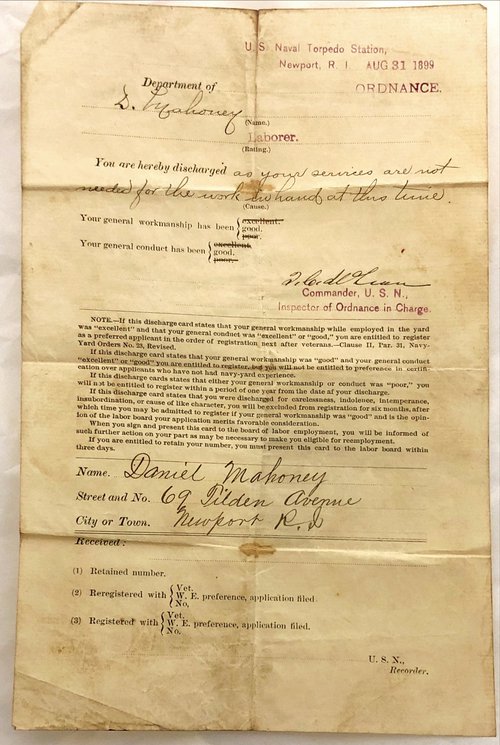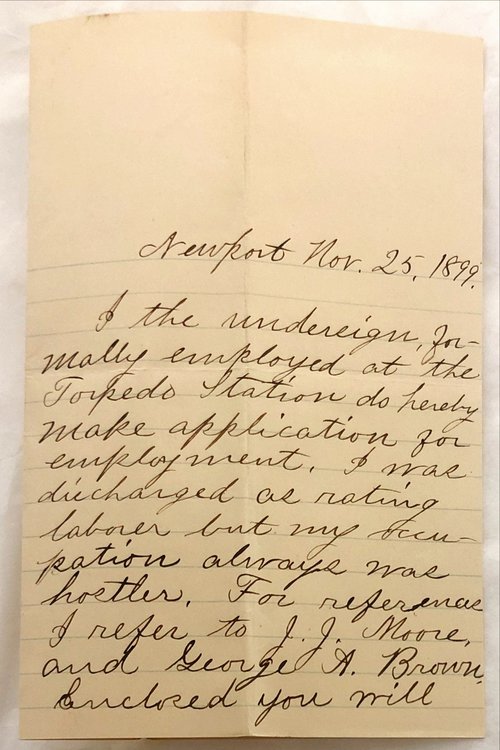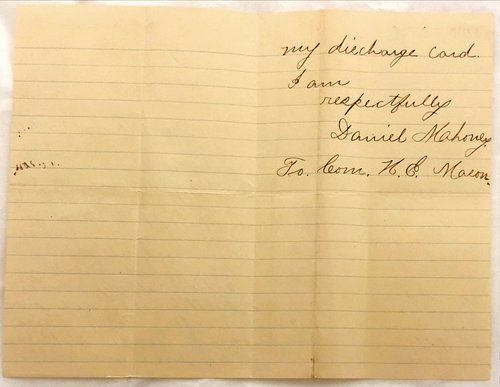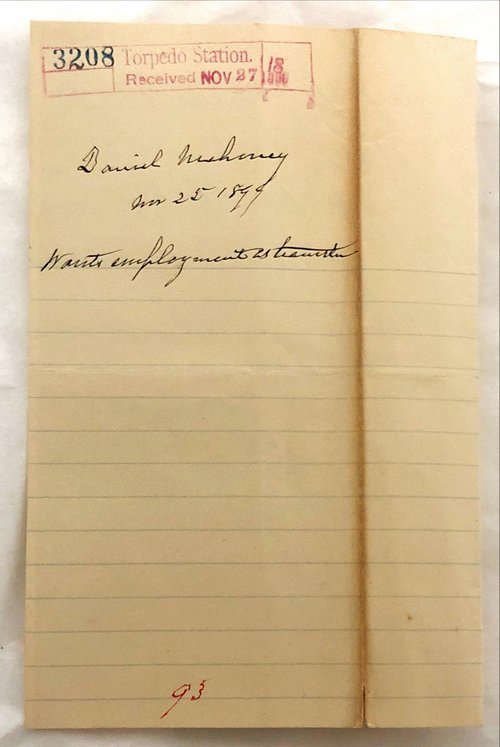 <BR>
The Discharge Card for Daniel Mahoney of Newport, 1889 August 31, and his request for re-employment ten years later. His request reads:
Newport Nov. 25, 1899.
I the undersign, formally employed at the Torpedo Station do hereby make application for employment. I was discharged as rating laborer but my occupation always was hostler. For reference I refer to J.J. Moore, and George A. Brown. Enclosed you will my discharge card.
I am
respectfully
Daniel Mahoney
To Com. N.E. Mason