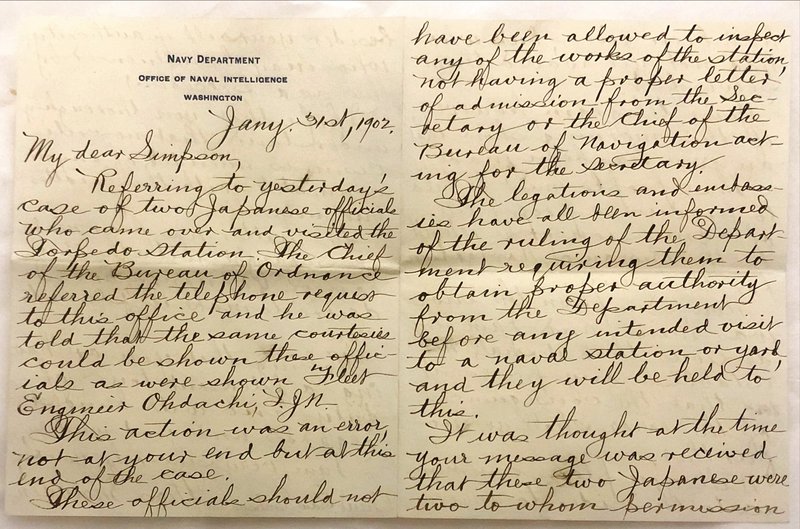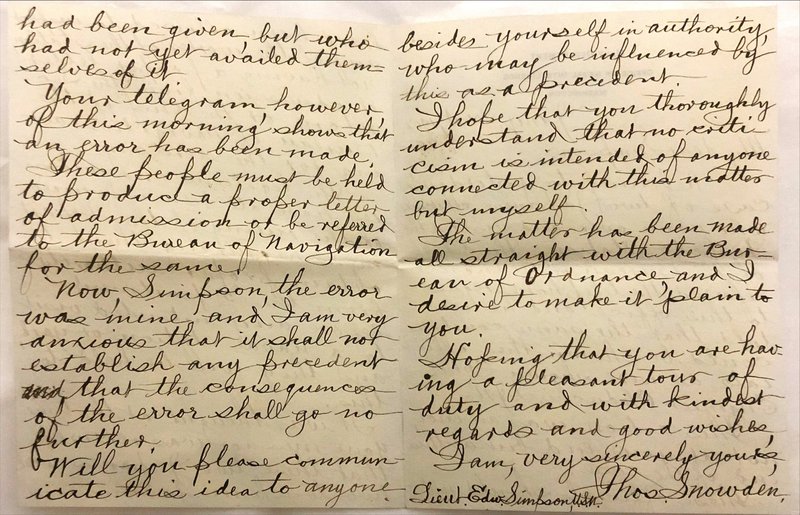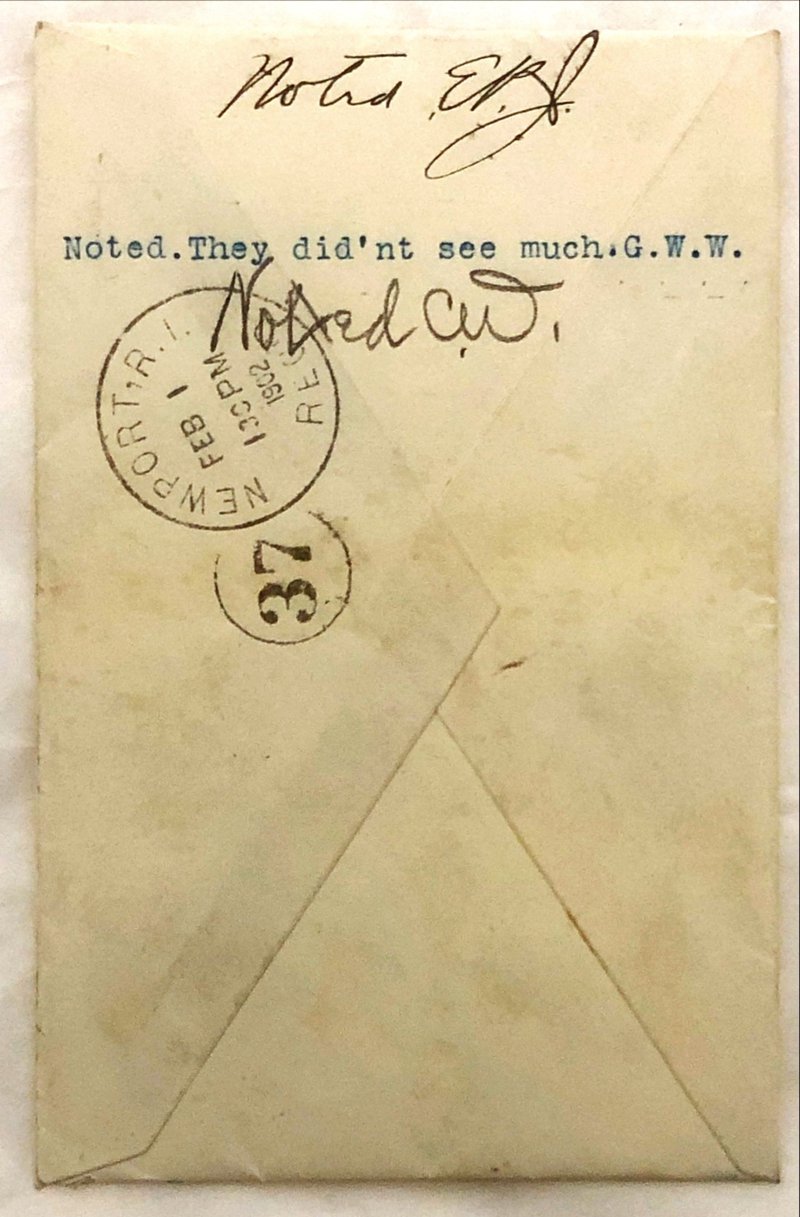 NAVY DEPARTMENT
OFFICE OF NAVAL INTELLIGENCE
WASHINGTON
Jany. 31st, 1902
My dear Simpson,
Referring to yesterday's case of two Japanese officials who came over and visited the Torpedo Station, The Chief of the Bureau of Ordnance referred the telephone request to this office and he was told that the same courtesies could be shown these officials as were shown Fleet Engineer Ohdachi, I.J.N.
This action was an error, not at your end by at this end of the case.
These officials should not have been allowed to inspect any of the works of the station, not having proper letter of admission from the Secretary or the Chief of the Bureau of Navigation acting for the Secretary.
The legations and embassies have all been informed of the ruling of the Department requiring them to obtain proper authority from the Department before any intended visit to a naval station or yard, and they will be held to this.
It was thought at the time your message was received that these two Japanese were two to whom permission had not been given, but who had not yet availed themselves of it.
Your telegram, however, of this morning shows that an error has been made.
These people must be held to produce a proper letter of admission or be referred to the Bureau of Navigation for the same.
Now, Simpson, the error was mine, and I am very anxious that it shall not establish any precedent and that the consequences of the error shall go no further.
Will you please communicate this idea to anyone besides yourself in authority, who may be influenced by this as a precedent.
I hope that you thoroughly understand that no criticism is intended of anyone connected with this matter but myself.
The matter has been made all straight with the Bureau of Ordnance, and I desire it to make it plain to you.
Hoping that you are having a pleasant tour of duty and with kindest regards and good wishes, I am, very sincerely yours,
Thos. Snowden
Lieut. Edw. Simpson, U.S.N.