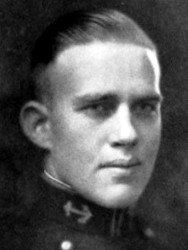 Donald J. Ramsey was born in 1903 in Methuen, Massachusetts. He graduated from the U.S. Naval Academy in 1924 and completed the Naval War College correspondence course in International Law.
In 1931 after serving on the cruiser USS Raleigh and Eagle 35, he returned to the Academy to be an instructor of mathematics and ordnance. In 1936 he was assigned to the office of the Navy's judge advocate general and attended George Washington Law School.
After graduating in 1939, Ramsey became the commanding officer of the USS Hughes, participating in the Battles of Midway, Guadalcanal and Santa Cruz.
Ramsey commanded the Hughes until 1942 when he was assigned to the Pacific Fleet. From 1943 to 1945 he served as Legislature Counsel and Liaison Officer with Congress and Government Departments and Agencies. Returning to sea in 1945, he commanded the cruisers San Diego and Pensacola. He also participated in the atom bomb tests at Bikini Atoll. Ramsey concluded his naval career as Assistant General Inspector of the Atlantic Fleet, 1946–1947.
Ramey was awarded the Silver Star for action at Guadalcanal and the Navy Cross for action in the battle of Santa Cruz. He retired from the Navy as a Rear Admiral in 1947.
Ramsey, a resident of Newport, Rhode Island, died in 1968 at age 65.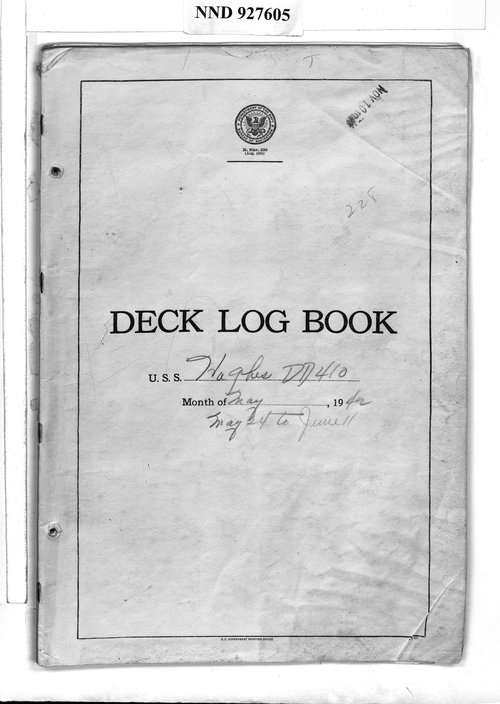 Read more about Capt. Ramsey's command in the days leading up to and after Midway. Read the USS Hughes Deck Log, June 1942.
<BR><BR><BR><BR><BR><BR><BR><BR><BR><BR><BR><BR><BR><BR><BR><BR><BR><BR><BR><BR><BR><BR><BR><BR><BR><BR><BR>
---
<i class="fa fa-home" aria-hidden="true">
Return to Midway homepage
</i>